Welcome to Pendoley Environmental
Pendoley Environmental was established in 1997 by Dr Kellie Pendoley. From humble beginnings we've grown into a leading marine conservation biology consultancy. Operating out of Perth, our specialists deliver coastal and offshore projects across Australia and beyond.
Drawing on 30 years of extensive experience in delivering high quality and respected services to industry, government and the academic community, our team of dedicated specialists can support you in meeting compliance obligations, enabling demonstration of your environmental commitment and eco credibility to regulators and stakeholders.
Over the years, we've formed an invaluable collaborative network with local, national and international specialists at the forefront of global marine biology conservation. Together with our accomplished team of marine scientists, marine turtle and seabird biologists, remote aviation specialists and  artificial light technical specialists, we're now providing multi-national resource companies with the most up-to-date environmental solutions.
Every solution we innovate is tailored to your needs, ensuring we address your environmental impact with minimal impact to you. With over 50 satisfied clients (and growing), we've proven we're in it for the long haul. We look forward to partnering with you as your environmental consultancy of choice.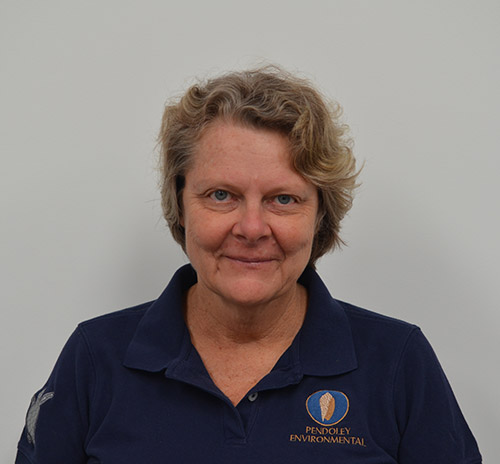 Dr Kellie Pendoley
Owner and Principal Scientist
Kellie has over three decades of experience in the environmental management of large-scale oil and gas developments, both in Australia and overseas. With her extensive knowledge of marine turtle biology and ecology, Kellie has designed and implemented an array of programs that manage industrial activities in the vicinity of marine turtle habitats.
Kellie also has a special interest in monitoring and modelling artificial light pollution, spending over 20 years in R&D of novel technology and techniques to quantify biologically meaningful light, this experience making her an invaluable resource for industry and government agencies alike.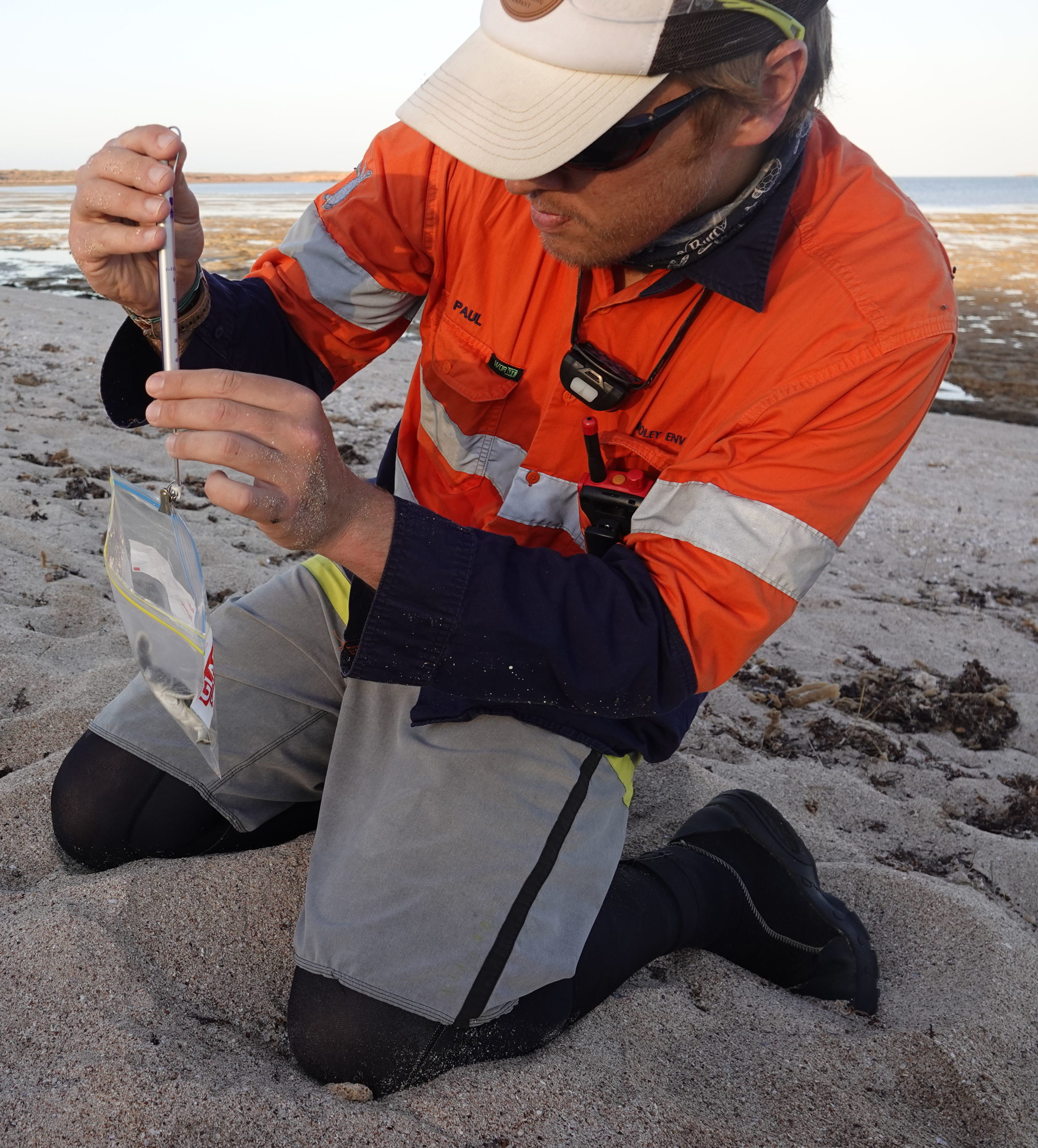 Dr Paul Whittock
General Manager and Senior Scientist
Paul brought over 8 years of experience in marine consultancy to Pendoley Environmental in 2009, previously managing multiple turtle monitoring programs worldwide and overseeing environmental approval processes for coastal developments in the UK.
Today, Paul manages the day-to-day running of the company and is responsible for the management of all aspects of Chevron Australia's flagship Gorgon and Wheatstone marine turtle monitoring programs. He completed a PhD in 2017 which focused on understanding industrial threats to marine turtles situated offshore in Western Australia. He is also a member of the IUCN Marine Turtle Specialist Group and a qualified UAV pilot (multi-rotor <25 kg).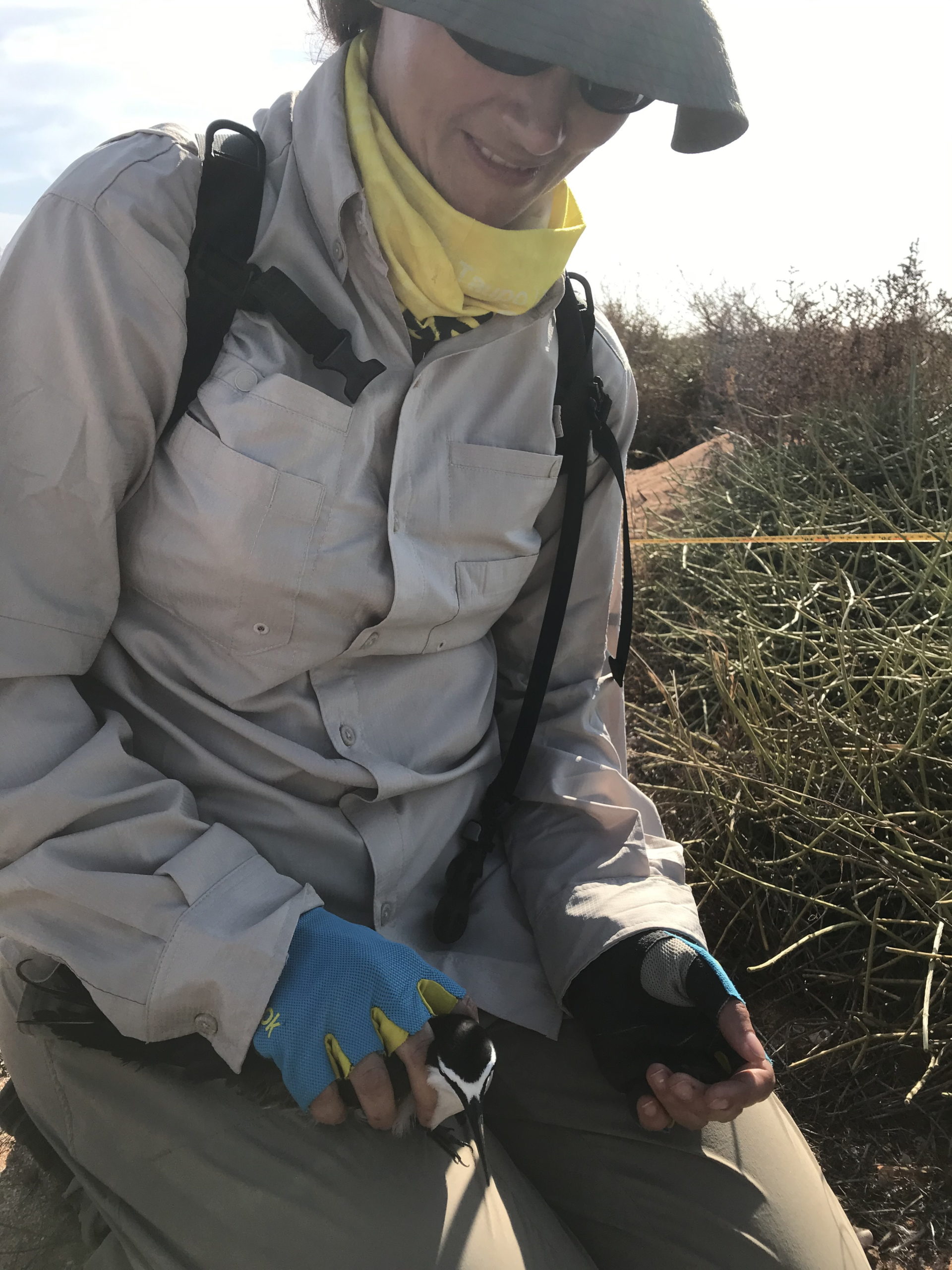 Dr Annabel Knipe
Senior Marine Scientist
Annabel had 12 years' environmental management experience when she joined Pendoley Environmental in 2019, bringing a wealth of experience in seabird ecology, monitoring programs, and preparation of environmental impact assessments and management plans under Commonwealth and state regulations.
At Pendoley Environmental, Annabel project manages marine turtle and seabird monitoring programs for which she applies her understanding of regulatory requirements to ensure monitoring objectives meet compliance obligations.  She also strives to bridge the gap between species ecology research and environmental impact assessment processes with regards to the management of potential impacts associated with industrial development.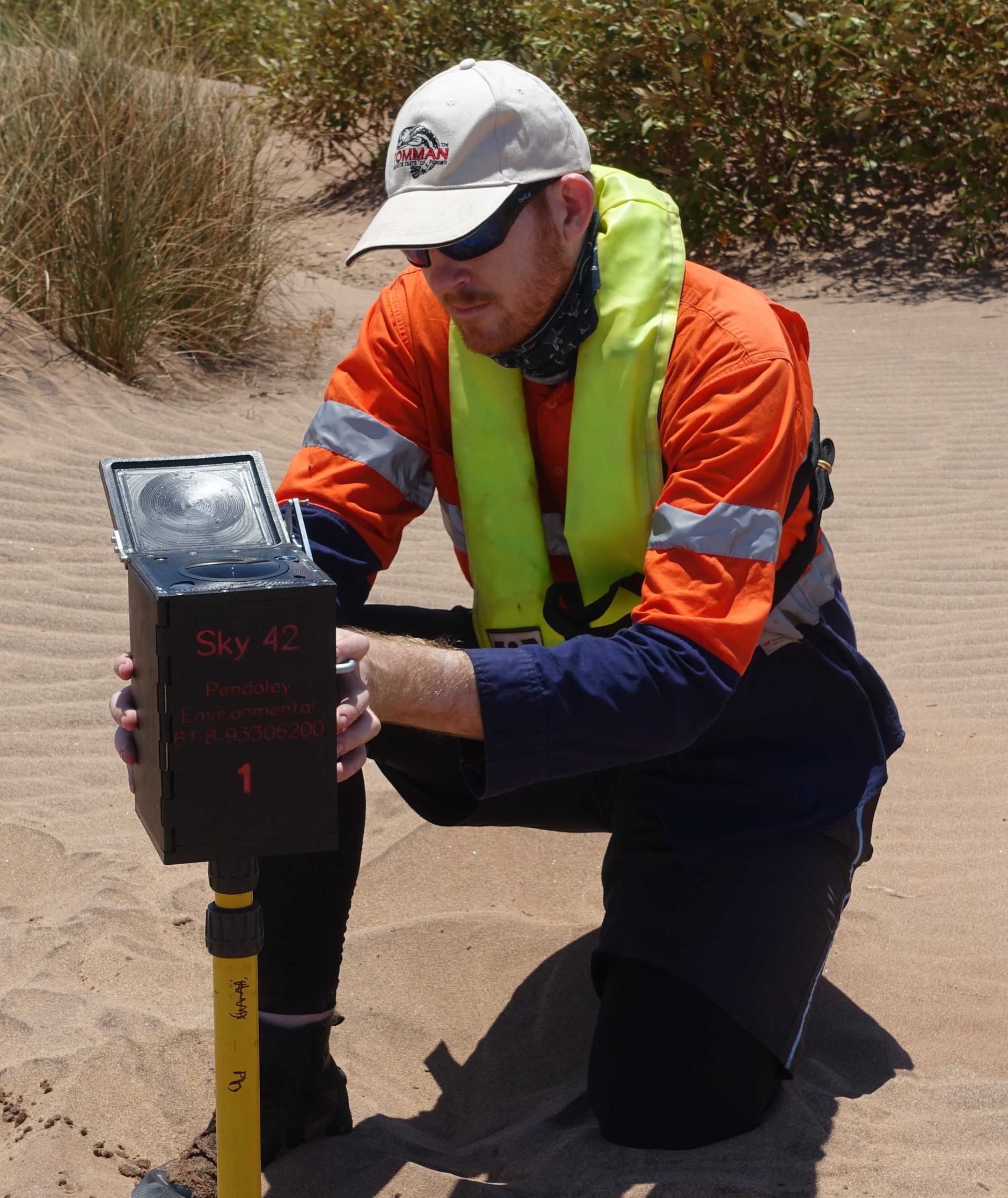 Adam Mitchell
Environmental Scientist and R&D Lead
Adam had over 5 years experience in the IT industry when joining Pendoley Environmental in 2016, applying his knowledge of hardware and software development to keeping us at the cutting-edge of scientific monitoring technology.
He now manages the Digital Horizon Imaging division at Pendoley Environmental, developing new technologies for progressing our artificial light monitoring capabilities. Currently he is heavily involved with our Sky42 DSLR camera technology and new wireless sensors for monitoring sky brightness in realtime. He also enjoys working with data visualization and generating new ways of communicating complex scientific data in a ways that are simple and engaging.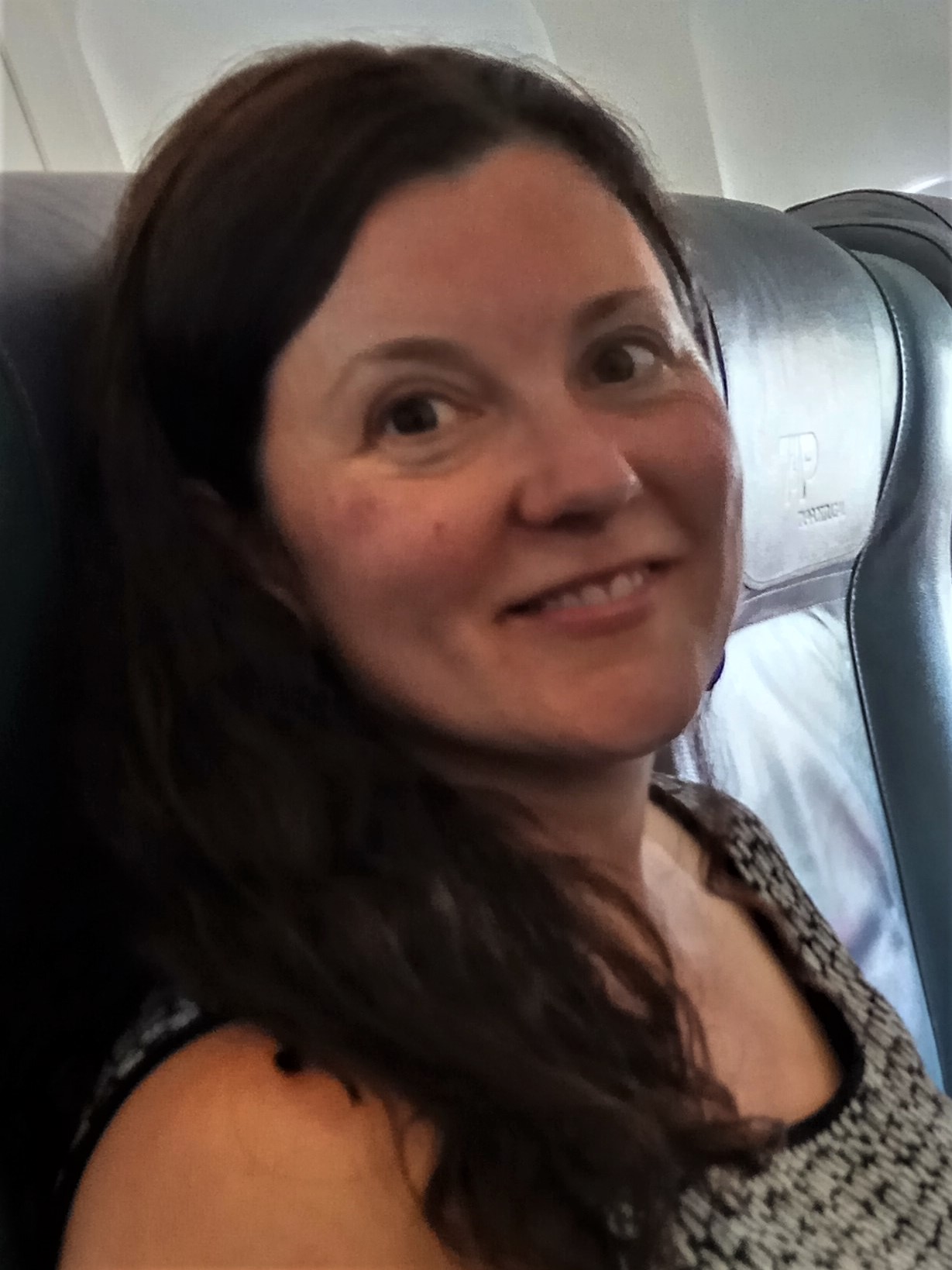 Lisa Dinis
Statistician and Modeller
Lisa is a statistical modeller who has spent over 15 years finding mathematical solutions in areas including environmental monitoring and data confidentiality. Her previous experience has included techniques such as time series analysis, nonlinear mixed models and Bayesian analysis. Lisa holds degrees in Mathematics and Statistics, Zoology and Environmental Science and enjoys explaining the application of complex concepts in a straightforward way.
At Pendoley Environmental, Lisa's work encompasses anything statistical. This includes constructing capture-mark-recapture models and EWMA control charts to monitor turtle population health and the application of circular regression models to angular measurements of orientation.
Our Logo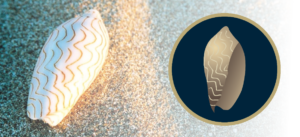 .
Our logo is the shell, Amoria mcandrewii: a marine gastropod endemic to Barrow and the Montebello Islands in the Pilbara region of Western Australia. Found in sandy seabed in shallow water, it symbolises the uniqueness of the marine habitat's we work in throughout Australia.
Our Vision
Our Vision is to be a globally respected champion for marine conservation
It is our mission to:
Conduct rigorous science

Maintain independence and integrity

Collaborate widely

Propose effective mitigation options to minimise environmental impact

Be the company of choice
Our actions are guided by our principal beliefs, to:
Operate an ethical and responsible business

Empower our staff

Foster innovation and creativity

Value our staff, their families and lifestyle

Use our experience and education to protect the marine environment
Our Success
At Pendoley Environmental, we believe success is not an accident - it's the result of long-term relationships built on a foundation of exceeding expectations. To achieve this, we immerse ourselves in your project to determine exactly what you require. Then, armed with superior experience, knowledge and capacity, we deliver as promised.
To ensure you receive the highest standards of service, we maintain a quality management system, and are certified for 'The management of projects for the collection of scientific data and the generation and submission of scientific reports relating to marine biology conservation' to Australian Standard AS/NZS ISO 9001:2015.
Our status as a leading consultancy in our field was formally recognised in 2012, with first place in the WA Department of Mines and Energy '21st Golden Gecko Awards for Environmental Excellence'.