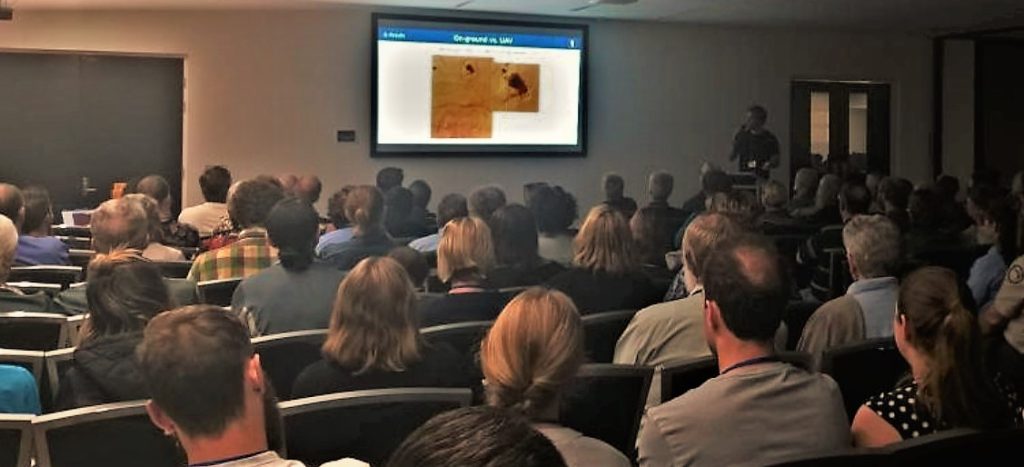 Last weekend in Bundaberg, Queensland, over 300 marine turtle scientists, students, volunteers and enthusiasts gathered for the 4th Biennial Australian Marine Turtle Symposium.
The three-day symposium brought together people involved in conservation, research or management of marine turtles in Australia to share the latest research, technology, techniques and policy developments.
Dr Colin Limpus, Queensland Department of Environment and Heritage, opened the event with a keynote speech celebrating 50 years of turtle research at nearby turtle rookery and research center, Mon Repos.
Our staff, including Dr Kellie Pendoley, Dr Paul Whittock, Dr Catherine Bell and Lisa Dinis, were there and gave presentations on:
Dr Paul Whittock: 'The use of a UAV to complete a sea turtle track census' 
Dr Catherine Bell 'Is LED lighting brightening turtle nesting beaches?' 
Kellie Pendoley ran the silent auction, raising over $5000 for the next symposium to be held in Ballina, NSW in 2020.