Back to news index
Guided by the Light: Pendoley Environmental uses latest guidelines to audit Pilbara facility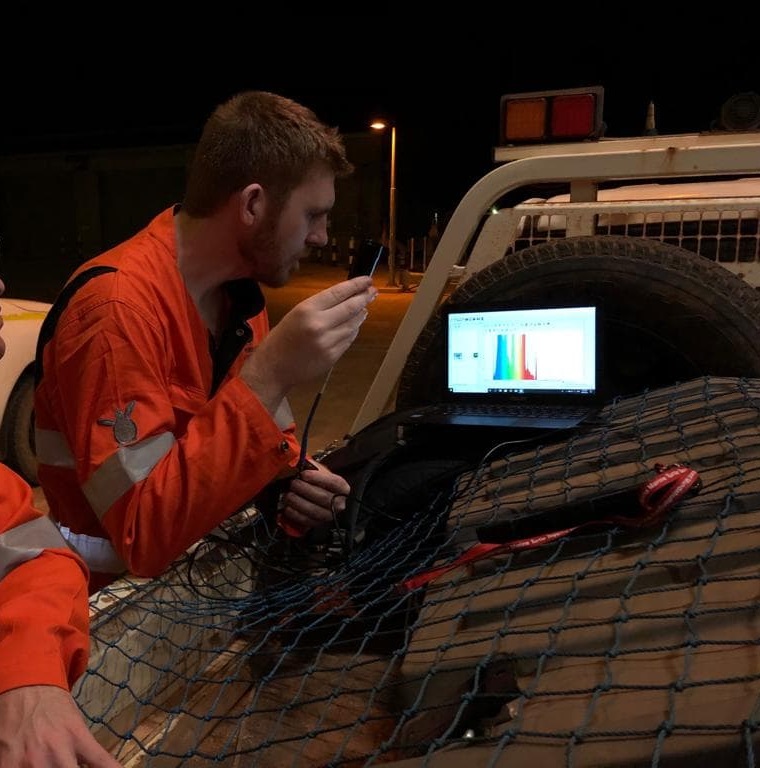 According to the Commonwealth National Light Pollution Guidelines for Wildlife, released in January this year, artificial light at night is increasing globally by about two per cent per year. As a statistic alone, it's hard to comprehend the impact this might have, but the guidelines make it clear why this is an important and potentially detrimental issue for the world's wildlife, by explaining how artificial light can potentially disrupt behaviour and even cause physiological changes in wildlife. 
The newly-released guidelines provide "theoretical, technical and practical information" to assess how artificial lighting from developments of all sizes - from small, domestic projects to large-scale industrial developments - could affect local wildlife and how to manage, minimise and mitigate these effects. 
The guidelines are yet another tool in Pendoley Environmental's belt as they support councils, businesses and industry to minimise their impact on turtles and seabirds. 
Last year, a client approached Pendoley Environmental to see if the lighting of their Pilbara facility still met the specifications outlined in their Basis of Design (BoD) and aligned with the newly-released Commonwealth National Light Pollution Guidelines for Wildlife.
Bringing their unique combination of skills and experience to the table, including their unrivaled knowledge of how light affects local wildlife, Pendoley's technicians audited hundreds of light fixtures across the facility using a handheld spectroradiometer for determining the spectrum (range) of each fixture and a lux meter for determining illumination levels.
During the course of the audit, they looked at the illumination levels and spectral output of lighting, and took notes on directionality (which way the lights were facing), height and shielding, as well as focused on where temporary lighting was being used incorrectly and should be switched out for less intense, permanent lighting.
While much of the lighting was found to be compliant, some lighting deviated from requirements outlined in the BoD. Examples included fittings which no longer met the standard, or were the wrong colour temperature - cool white instead of warm white - or where temporary lighting was being used incorrectly - angled over a wide area rather than targeted at a specific work area or facing directly towards the nesting beaches. The latest lighting guidelines state all lighting should "target the work area and avoid unnecessary light spill". 
Pendoley Environmental advised the client on these issues and any other problem lighting, as well as provided recommendations on how any retrofitted lighting could meet current best practice design and align with the national guidelines. 
As well as helping industry ensure their lighting meets any regulatory requirements, councils may also benefit from enlisting a company like Pendoley Environmental to ensure newly installed lighting meets manufacturer specifications. They can also help developers verify they meet councils' lighting conditions. 
If you have any questions about how this technology could work for your business or industry, contact Adam Mitchell (adam.mitchell@penv.com.au).